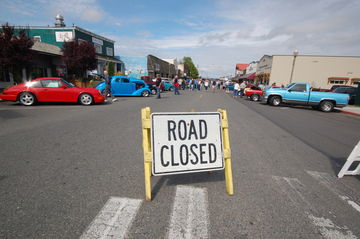 Road Closed for the Twin City Idlers, Stanwood Car Show.
from keith
Nothing is really random on a computer. Everything is run like "clock-work". In fact, most random number generators (including this one) run on the system clock so therefore are not really random at all. You can monkey wrench the system though and supply your own sense of randomness by altering the number in the field next to the "Get Another" button.
Randomize Your Web Site Now!
Just copy the html code below and paste it on your web site or blog. You can also use the easy setup wizard below for more options. If you do any alterations on the code please make sure to keep a link back to fotozon.
Random Image Wizard
New and Improved!
Use this easy two step wizard to generate a customized code to display the random picture on your web site. No HTML experience is required, just pick your size, colors, frames and other options and let the wizard generate the html and Javascript code especially for your web site.